Latest Events
NEW PRODUCT - This is the Worlds BRIGHTEST work light. The equivalent brightness of a 100 Watt bulb..... Featuring all new amazing single biscuit LED technology. It has a 4-5 Hr run time on a full charge. Normally $275 but this month ONLY $199 Inc Gst
This months Promotional offer $72.99 Incl GST
Surfs up and Prices are down at the sensational summer sale
Olympic Fever is here. Purchase a "Gold Medal Winning" price on a selected range of FORCE TOOLS items right now. Don't delay as its it for a strictly limited time!!
As the Winter Chill sets in we roll in the HOT prices.
Gentlemen START YOUR ENGINES. Formula One Fever SALE NOW ON
Summer Special 2012
Welcome to the 4th annual Melbourne Leisurefest! Sandown Racecourse 6th October till 9th October 2011 The official Industry Show, featuring, Caravans, RV's, Camping and Boats.
Yes it's Freight Week. Come and enter the Prize Drawer for a Superior Professional Force Tools Kit at the VACC Workshop Held at Melbourne Park Function Centre.
Fore Tools products will be exhibited at the largest dedicated event for the automotive aftermarket industry.
Once again, the evening was an outstanding success, with close to 300 guests enjoying a great night of wining, dining, dancing, entertainment and celebration by the award finalists and winners.
Departing Oct 16th 2010, two adventure motorbike riders will commence on a journey of a lifetime,
Jeffrey Miskle employed by Steven Duffy Automotive, Tamworth NSW will be officially awarded the title on June 13th at "2010 Castrol EDGE Winter Nationals" opening ceremony. The ceremony will be televised on ONE HD TV.
The International Truck, Trailer & Equipment Show will be the largest dedicated transport event ever seen on Australian soil. With every major truck manufacturer, over 50 trailer manufacturers and more than 300 ancillary equipment exhibitors now confirmed
Join FORCE TOOLS and the DARREN MORGAN TEAM to get a drag strip in Melbourne Saturday 20th February 2010.
Darren Morgan Racing is in its third season of ANDRA Pro Series Top Fuel competition.
Traditionally held every year in early November, the Historic Sandown meeting sees some of the great classic racecars of yesteryear brought out of retirement for an action packed day of nostalgic racing entertainment.
AUTOMOTIVE CENTRE of EXCELLENCE (ACE). Join FORCE TOOLS and other industry suppliers to see the latest products and services
Win A FORCE TOOL KIT valued at $4589.00
FORCE TOOLS, DARREN MORGAN, and ROCKET INDUSTRIES, aim for GOLD at the WINTER NATIONALS 2009. Click here to see "NEW" LIVE STREAMING of the Top fuel event
FORCE TOOLS has committed to exhibit at the AAAA Trade Show Australia's most prestigious trade event
Welcome to the VACC/FORCE TOOLS Stand at Melbourne International Motor Show 2009!
Set to be the biggest Historic Sandown event, the 2008 event will feature capacity fields of historic racers from past eras of Austrialan and NZ motorsport. The feature being a field of upto 28 fantastic-sounding F5000's.
2008 Castrol Edge Winternationals
Top Fuel Round 7, Top Alcohol Round 7, Top Bike Round 6 Western Sydney International Dragway See FORCE TOOLS at the STEVE READ and STRIKER marques.
Tin Top Titles - Andra Championship - Top Doorslammer, Pro Stock. Willowbank Track Championship Round.
National TV Viewing Times for this Saturday, Sunday and Tuesday
Each year this historic event gathers together a fine collection of cars and drivers from around the world to compete, celebrate and relive the gallant traditions of motorsport. See FORCE TOOLS at the VACC Stand
Motorvation - One of Australia's greatest Street Machine, Hot Rod and Custom Car events at the Perth Motorplex will again be held over 2 huge days in January 2008. See The FORCE TOOLS STAND in "THE ALLEY" or at the John Zappia STRIKER TEAM Display.
Nightfire Top Fuel Spectacular. This is a summers night not to miss. See the TOP FUELERS dual it out under lights at Willowbank. See Steve "POMMY" Read unveil his latest weapon. His BRAND NEW TOP FUELER CUSTOM BUILT TOOL KITS
Come and see our Force Tools display at the "Adelaide International Raceway" We will be at the Yella Terra, and Precision Parts Stand. Call us on 1300 768 806 for more information or follow the link below.
42nd Australian Nationals Drag Race Event at Willowbank Raceway
CONGRATULATIONS to BRUCE WISEMAN of "BRUCE WISEMAN MACHINERY" and DARREN KSIAZKIEWICZ of "CLARIDGE CRASH" Both winners of the FORCE TOOLBOXES given away at thet AAAA Trade show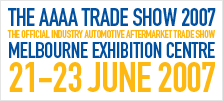 We were so impressed with Force Tool System.